DWUser.com
Empowering Web Creativity
MaxiMenu Extension for Dreamweaver
MaxiMenu v2
menu building. evolved.
fully responsive. html5/css3. super easy.
multipage zen.
wrestling with your site's menus is so 2013.
Select pages, and presto. Painlessly insert and update a menu in many pages.
want to see more detail?
here's an in-depth demo from our friends at Webucator: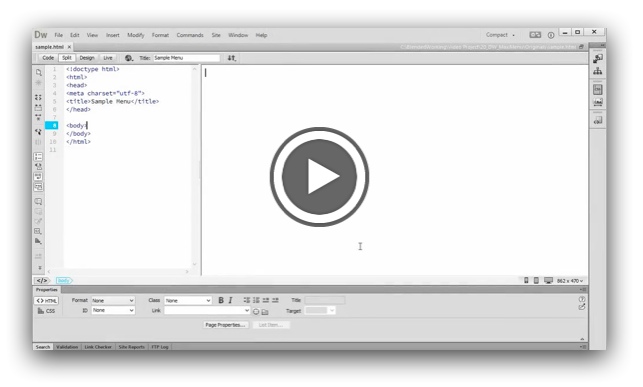 save time. and money. and your sanity.
your time is worth too much to waste it on building menus.
the bottom line.
MaxiMenu v2 is the CSS menu builder you've always wanted. Simple, easy and ever-so customizable. The included Dreamweaver extension is compatible with MX, MX 2004, 8, CS3, CS4, CS5, CS5.5, CS6 and CC. The included Standalone app can be used in conjunction with any HTML editor. Questions? drop us a line or view help docs.