The Images / Galleries section of the wizard is perhaps the most important section. In it, you specify the galleries which will be displayed within your slideshow along with the images in these galleries. The section is accessed by selecting the Images / Galleries tab at the top of the wizard window. If you haven't already, it is recommend you review the Definitions page before continuing, so you'll understand more clearly what each option represents.
At a glance, the section will look like this when you first create a slideshow: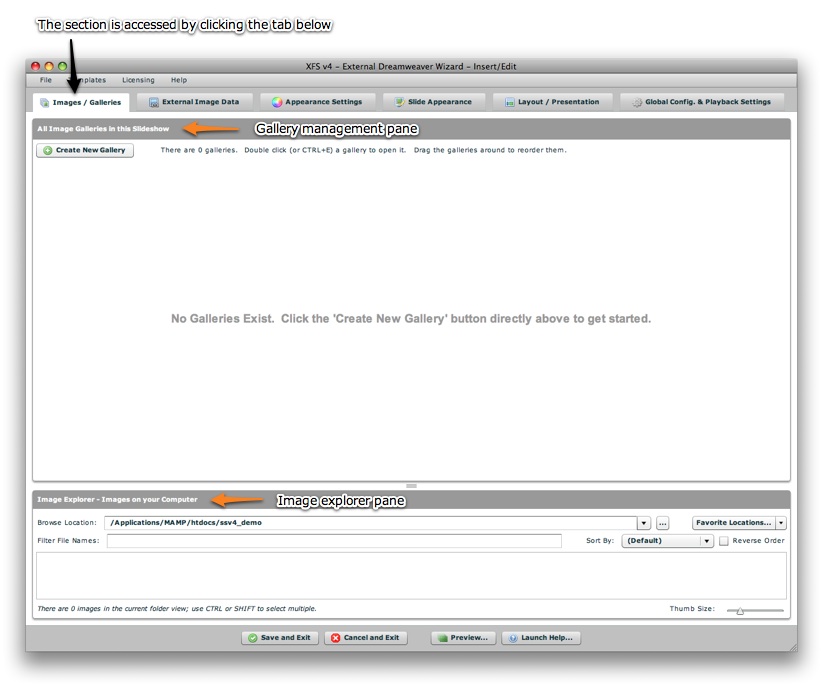 The Gallery Management Pane is where you create and manage the galleries and their images. The Image Explorer Pane is where you find images to add to your slideshow.
This section has several subtopics which cover usage in detail. First, you'll learn how to use the Image Explorer Pane to locate images. Then, you'll learn how to use the Gallery Management Pane to create galleries and add to them the images you selected earlier. Finally, you'll learn in detail about the various options for each slide.