The first time you launch the external wizard, you must activate the product. The activation dialog looks like this: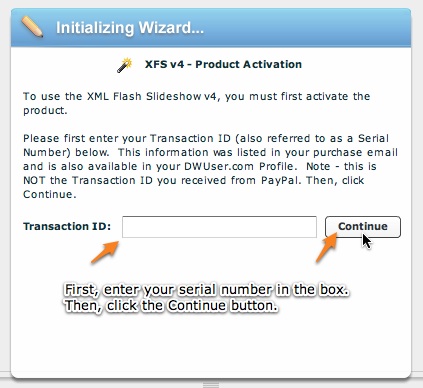 First, enter your serial number in the box. This number will be listed in your DWUser.com profile, and was also sent to you via email when you purchased the product. (Note - This serial number is also sometimes referred to as a Transaction ID; these numbers are the same thing. This is NOT the transaction ID you recieved from PayPal if you purchased via PayPal.) The activated version of the product (Basic or Pro) will depend on the license type you purchased. After entering the serial number, click the Continue button. The product will activate over the internet and notify you when it completes: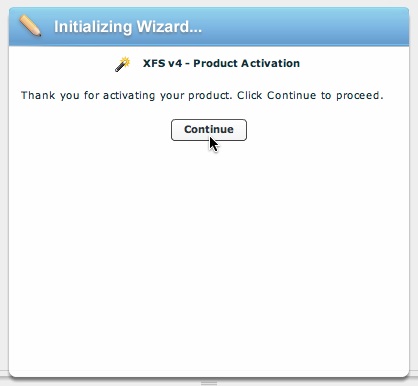 Click Continue to proceed with the initialization.
Important Note: For the program to function properly, it must be granted full internet access. In addition to activating, this allows it to download the starter templates (none actually ship with the product) and detect when updates are available. If you have trouble activating, make sure that your firewall is configured to allow the program to access the internet.