Tip: Want to use entirely custom buttons? See the Custom Buttons topic for directions.
You've created your slideshow, but the default control buttons are a shade of blue which clashes with the site design.  Fortunately, changing the theme color of all buttons is simple.  Select the main Appearance Settings tab and open the Global Theme Color & Default Font pod.  In this pod, change the Global Theme Color setting to some other color: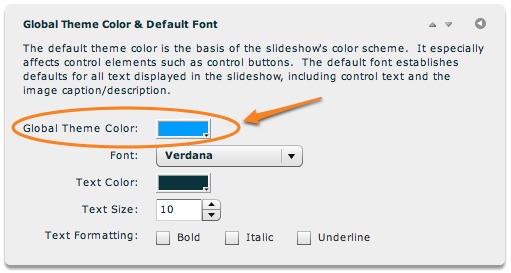 The change will be reflected on all control buttons which don't have a theme color explicitly declared, as well as control elements such as the Thumbnails element's scrollbar.